Just like Coney Island!
Carnival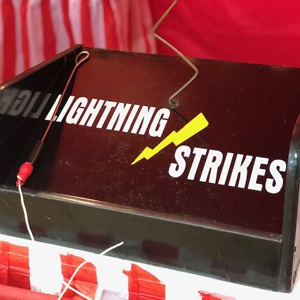 Lightning Strikes:
Players gently moves a metallic wand down a metal lightning bolt without making contact. An automatic ringing bell indicates contact.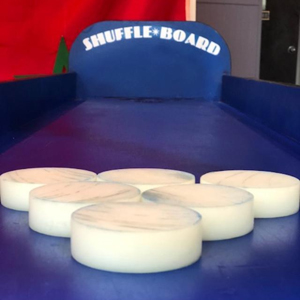 Shuffleboard:
Players slide four discs down the ramp and try to land in any of the six cut outs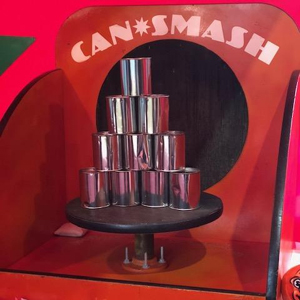 Can Smash:
Can Smash is an attention grabbing carnival game. Players use bean bags to knock over the towering stack of cans!

Arcade/Games
A Variety of Arcade Games
These are just a few of the games that Starlight Amusements, Inc. has to offer in our line of arcade games. You can mix and match it to provide your guests with the most variety of games.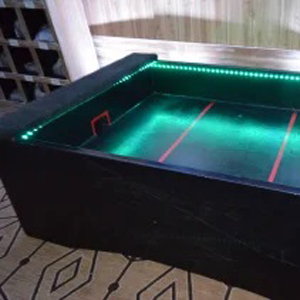 Smackdown:
Smackdown is a fun, fast paced competitive sport, which combines the attributes of golf, hockey and squash. Smackdown offers a high level of participation for both players and spectators.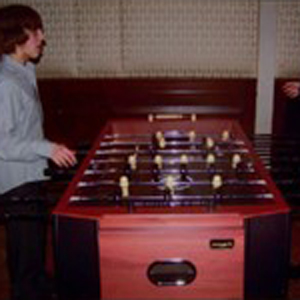 Foosball:
Foosball is always a welcoming activity at any party where fun and interaction are the focus. Just a flick of the wrist and away you go.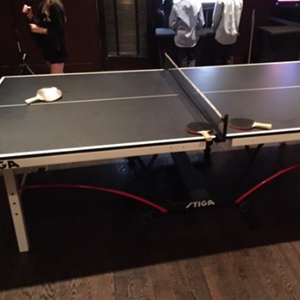 Ping Pong:
This classic game of table tennis can have 2 or 4 players and is fun for all ages. Our tables are tournament grade and come with everything you need to put on a heated game of serves, spins and spikes!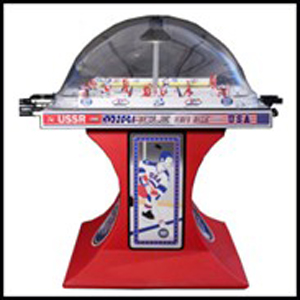 Dome Hockey:
Two players control five hockey players each by sliding and spinning the rods, trying to knock the puck into each other's goals. The player to score the most goals before the time runs out wins.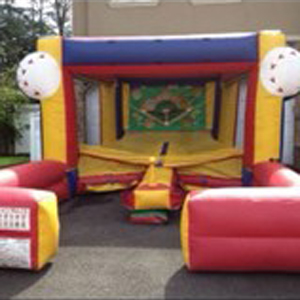 T-Ball:
This game provides hours of fun for baseball fans of all ages. Grab a bat and see how many runs you can drive in.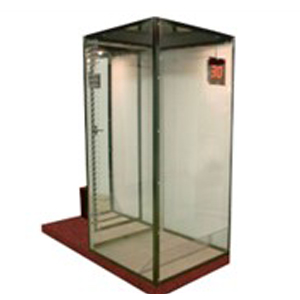 Money Cube:
Have you ever dreamed of being in a room full of money? Now you can! Guests can collect the swirling bills and see who has the most money.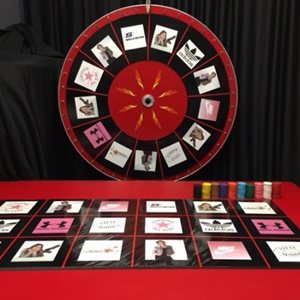 Personalized Wheel of Fortune:
Customize the wheel with hand picked photos of the guest of honor. Place your bet on the photo of your choice, the dealer spins the wheel. If it matches your bet, you win!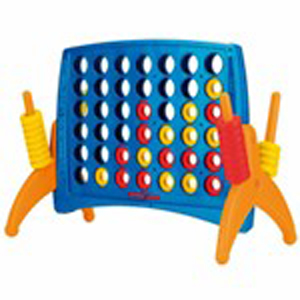 Giant Connect 4:
Connect Four just got bigger - literally! A classic game in a giant format that is great for participants of all ages.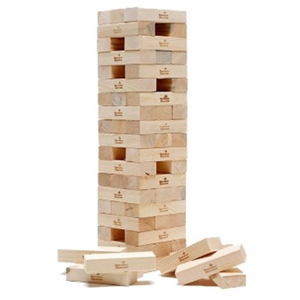 Giant Tower:
If you like Jenga, you'll love this game. Build a tower, then take turns removing a black while adding it to the top of the stack, without making it collapse!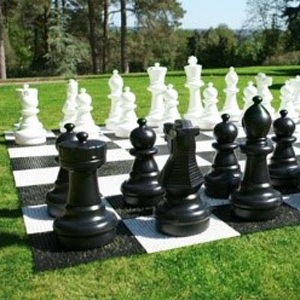 Giant Chess:
The classic game of chess! Great for an outdoor party or event, at the park, or anywhere you'd like to attract attention and give people a unique game-playing opportunity.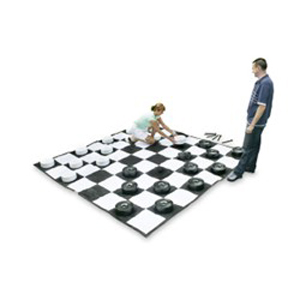 Giant Checkers:
King me! A giant spin on a classic strategy game. This is great for participants of all ages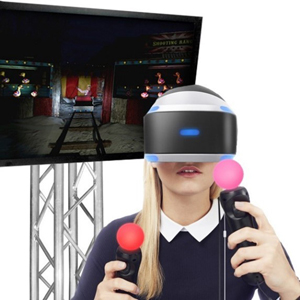 Virtual Gaming Experience:
Step into the exciting world of virtual gaming and entertainment. This is a totally immersive experience where your head and hand movements control the action. While you are playing the game through the high tech headset, the other guests can watch the the action on a large overhead monitor. See and feel the games in a totally new way. Choose from many games and experiences that will allow you to discover this 3 dimensional virtual world.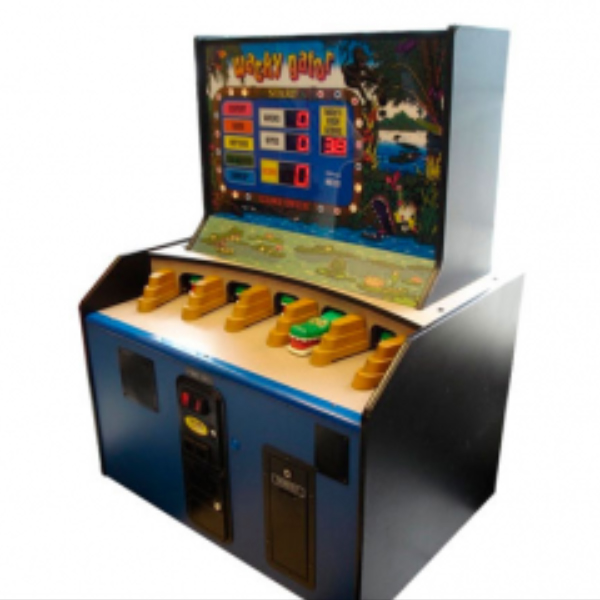 Wacky Gator:
5 alligators heads pop out of their holes at random intervals and the player's job is to whack them on the head with the mallet before they escape back into their hole.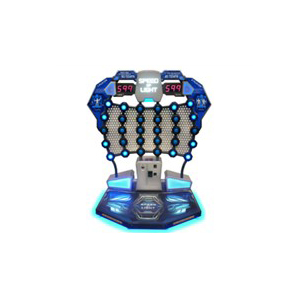 Speed Of Light:
In this new and unique game, players must move like the "speed of light" to win! Players try to tap the buttons as they are lit as quickly as possible, which requires quick interaction and hand-eye coordination!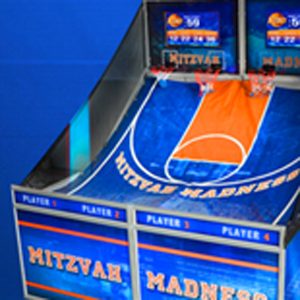 Mitzvah Madness:
This is an innovative entertainment service! Up to 4 players face off simultaneously in a timed shootout to determine who will be crowned as the Mitzvah Madness champion. Each player's stats are tallied and saved, enabling gusts to keep track of their progress from past events and see where they stand on the current leader boards. The Mitzvah Madness stage can be designed a completely customized experience featuring printed graphics, LED lighting, and audio/visual elements.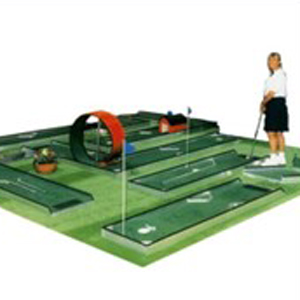 Mini Golf:
A fun and interactive addition to any event that all guests are sure to love! Grab a putter and call us for your tee time!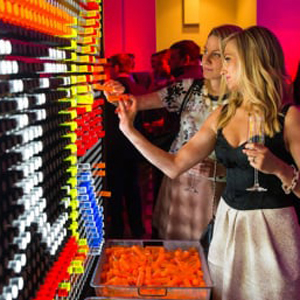 Giant Lite Bright:
Remember the Lite Bright toys you had growing up? You know, the small hand-held peg board with glow-in-the-dark pegs? Now imagine it bigger and brighter! Great for all ages and all types of different events, conventions and much more! So turn off the lights and let's build something fun!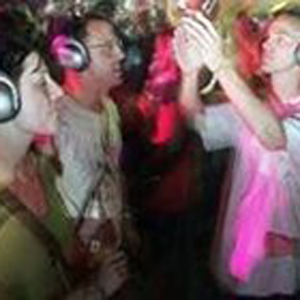 Silent Dance Party:

A new way to party! Guests are given headphones that stream music. All headphones play the same music. Put them on and let the party begin!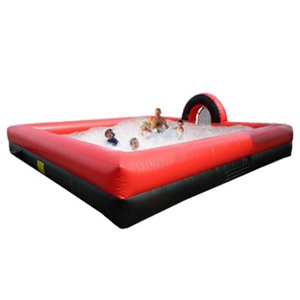 Foam Pit:
Rent the Inflatable Foam Pit for you next school, corporate, or water themed event. The Inflatable Foam Machine is perfect for small elementary school children all the way up to college kids and college parties. Cool down with this bubbly foam party that everyone will enjoy!

Music Video:
Guests can pick their favorite song to sing and will be superimposed into a music video with their friends. Each participant will receive a DVD of their performance.