Novelties, Crafts, Favors and More…
Starlight Amusements, Inc. carries a full line of novelties and interactive crafts. From trendy headphones and iSkins to creative tattoo artists and face painters, we have it all!

Air Brushing:
Choose from a large assortment of designs and have them beautifully airbrushed onto a garment of your choice.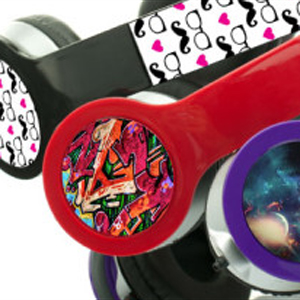 Designer Headphones:
Customize a pair of headphones! This package includes decals, jewels, and many multi-designs to apply to the headset. At the end of the event, personalized headphones will be available for pick-up by guest with a label listing the participants name and the guest of honor's name.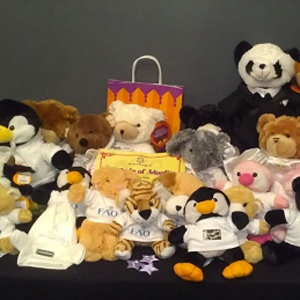 Stuff-A-Bear:
Choose a bear of your liking, the staff will stuff the bear and you decide how to dress your new bear.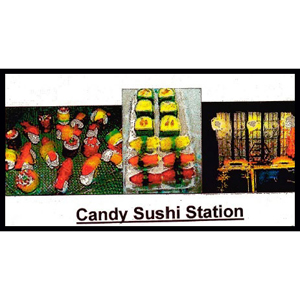 Candy Sushi Stations:
Guests can create their own sushi! They can choose from a variety of styles of candy gummies, marshmallows, wraps and more.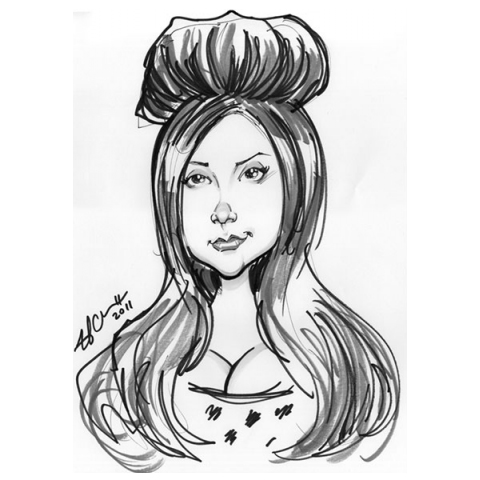 Caricatures:
Our caricature artists will make your event a blast! In just mere moments, our artists will sketch hilarious cartoon pictures or true to life pictures of you and your guests.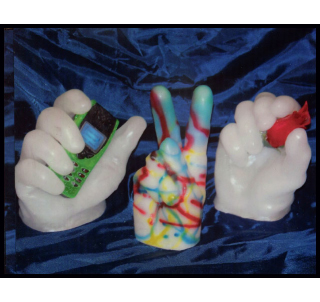 Wax Hands:
Get a wax replica of your hand. It's a really cool process and you get to keep the hand as a souvenir.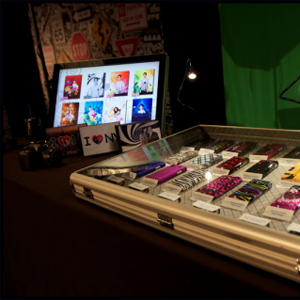 I-Skins:
Guests will have the chance to take a picture, add a background and turn it into their own I-Skin! Guests can choose from either a hard case or they can have the skin mounted right into the back of their phone. All cases and skins will be on display. At the end of the event, cases will be placed in a pouch with a label listing the item inside, the guest of honor's name and the participant's name. Guests who choose to customize a device other than their cell phone will be given their I-Skin to take home, along with directions for application.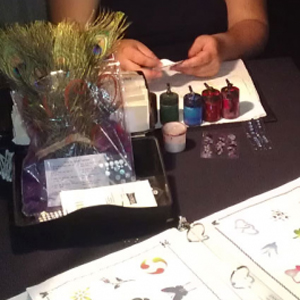 Tattoo Artists and Face/Body Painters:
Temporary Airbrush Tattoos and Face Painting are fun and safe ways to entertain your guests. Choose from a large variety of assorted stencils and have them applied right at your event.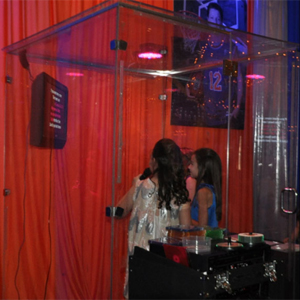 CD Booth:
With our Sound Booth recording studio, guests will pick from hundreds of songs with our state-of-the-art technology. They will then step into a clear booth where they will see lyrics on a monitor and be handed microphones to sing into. Each participant will receive a CD of their performance.

Customize Foods and Drinks
Here at Starlight Amusements, Inc. we know that no event is complete without great food. That is why we offer a large selection of foods and drinks to make your occasion a huge success. Food packages can be customized upon your request.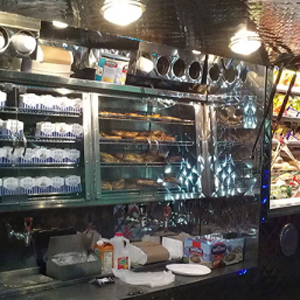 Coffee Truck:
A fun send-off for your guests. They get to visit a fully stocked truck and it's all on you. We completely customize the selection of food and drinks.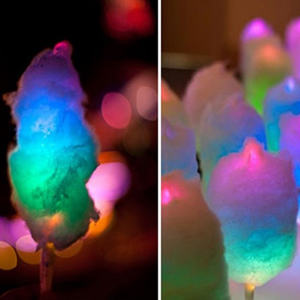 Glow in the Dark Cotton Candy:
Are you looking for a tasty treat that is also unique and innovative for your next event? This is a classic party treat but with a fun twist! Who doesn't love fluffy delicious cotton candy? Rather than on a paper stick, this glow in the dark cotton candy is made on a LED glow stick that changes color while you eat it! All of the glow sticks are FDA approved and are totally safe for all ages including adults who are young at heart!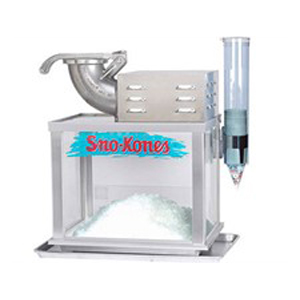 Snow Cones:
A summertime favorite, snow cones are a great way of cooling everyone down in the long hot days of summer. Kids just love these tasty treats and they can make a snow cone in all the colors of the rainbow.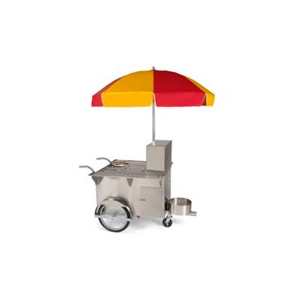 Hot Dog Wagon:
This large, carnival-style hot dog cart is similar to those seen on busy, big-city street corners.